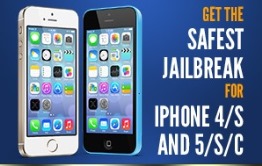 Our Price: $29.90
Buy Now
Compatible with All Apple devices – iPhone 6, 6+, iPad, iTouch and Apple TV devices with iOS 8.4 and below.
Do you want to install Parental Control Software on your child's computer, use your iPad as a modem? Install Android software on your iPad, iPhone, iTouch or Apple TV? Give yourself the freedom to download any Apps you want?
Customize your iPhone or iPad to your personal style, install free software, Apps and much more. Plus get a 100% 30 day money guarantee.