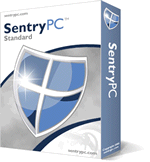 Our Price: $59.97
Buy Now Windows, Microsoft Surface
Platforms: 2000, XP, Vista, 7, and 8
Sentry PC provides both Internet Monitoring and Filtering features. Sentry PC is one of the only apps that can be remotely installed. You do not need access to the laptop/computer to install the software. Monitor what your child does on their PC, monitor chats, websites visited, length of time on a site, applications used, keystroke logging and record visits to social media sites like Facebook. Monitor everything done on the laptop from any where in the world anytime.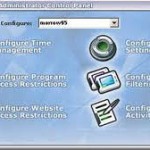 Know what your child is doing on their computer from anywhere with an Internet connection. Monitor 24/7. Sentry PC provides you with features to filter any application or Internet games, chats, block AIM, Yahoo, GoogleTalk, Skype, Yahoo chat and many more apps.
Customize specific key words or phrases you don't want your child using. This parental control software allows you to protect your child from identity theft by blocking their ability to enter their name, address and other personal information. You'll also have the option to alert your child via a pop-up message that they were blocked from visiting certain websites or entering specific information. See what they are doing on AIM, AOL, Excite, gTalk, ICQ, mIRC, MySpace IM, Odigo, Skype, Trillian, XFire, and Yahoo chat.
Another great feature is Time Management. You can set the number of hours and days of the week your child can use their computer. When this time is reached they can't use the PC without asking you for an exception. This will ensure that your child isn't spending an excessive amount of their time chatting, emailing or posting to social networks. This also ensures that the computer will be turned off at night.