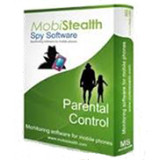 Our Price: $39.99
Buy Now – 15 Day Money Back Guarantee – No Rooting or Jailbreak Needed
Compatible with Apple iPhone iOS 9.1, BlackBerry, Android Mobile, Nokia Symbian, Windows, and HTC Phones.
MobiStealth provides top of the line features. With this product, you can see and monitor everything your child does on their mobile phone. The software installs in minutes and has extensive coverage. Know where your child is 24/7/365, see their address book, emails, text messages, videos, call history/duration, photos, websites visited, record calls and conversations from any location. You can record all Skype calls, WhatsApp and Viber messages.
MobiStealth stores photos and text/SMS messages even if your child deletes them. So you will be able to see all text messages received and sent. With MobiStealth you can conduct a reverse phone look by just clicking on the number – a feature that most smartphone companies charge for but is provided free to all customers.
MobiStealth's extensive Parental Control Features provide you with the tools you need keep your kid's safe online and protect them from Cyber predators.
Access any information on their phone remotely from your MobiStealth account. You will also be able to see your child's contact history and call details. MobiStealth records all calls and video saved on the target device so you can see and listen to recorded calls if you so choose. Track the movements of the monitored phone in minutes. Know the exact location of the monitored phone.
Receive instant notification if the SIM cards have been changed. This is one of the best iPhone, Android spyware and parental control cell phone monitoring software products on the market.
If you child loses their mobile phone you can wipe the phone to protect their identity. Don't wait until something happens – know what your child is texting – protect your child now with MobiStealth no matter what mobile phone your child is using.
The software comes in two versions, MobiStealth Lite and Pro.
Instant Download