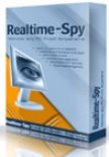 Retail Price: $99.95 – Our Price: $79.95
Buy Now Windows, Microsoft Surface
Platforms:  XP, Vista, 7, 8, 10
Buy Now Mac
Platforms: Mac OS X 10.5 and above
Buy Now Android Devices – Smart Phones, Phablets and tablets

One of the few computer parent control software that can be remotely install, configured and remove anything from the monitored PC, Tablet, laptop, and smart phone. Best of all you can do this without touching the targeted computer. See what your child does on their computer in real-time.Realtime-Spy is the latest in computer monitoring software that allows you to monitor any Mac, Windows computer, Android Tablet or Smart Phone from anywhere in the world with an Internet connection in real-time and the monitored device does not have to be online.
With Realtime-Spy, you can monitor what your child does on their PC, Android Tablet and Android Mobile Phone in real time from any location in the world. Record all keystrokes, passwords, chat conversations, IMs, video chats, emails, Facebook posts, other social media sites visited, and programs used. Create customized user profiles for tweens, teens, and adults.
Receive copies of all emails sent and received from the monitored device. See Skype, Google Talk, Yahoo, AOL and other Chat conversations.
Monitor what your teen is doing 24/7 by logging into your secure account. Access the remote PC view activity, restart it, log off, freeze or turn it off.
View screenshots of all activity and a detailed log reports of all activity, all chat room conversations, applications used, time on websites and Internet connections made.
Realtime-Spy runs in complete stealth mode so the user won't know they are being tracked.
Bonus: Buy any product and receive a 50% discount an any other product.
Instant Download
Know what your child is posting to social networks, Facebook, YouTube, Instagram, and Twitter. You decide how much information you want to see.
Features Windows
Features Mac
Features Android  Devices, smart phones, Phablets and tablets