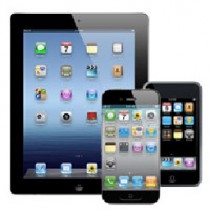 Features Apple – iOS 6 or later
$99.95 All Apple Smartphones and Tablets
Features Android – Android, BlackBerry & Windows Surface
$99.95 All Android Smartphones and Tablets
Remotely monitor any Apple, Android Smartphone or Tablet – No Jailbreak, No Rooting and No software to download.
Just enter the Apple ID and password of the device you want to monitor and you're instantly monitoring the targeted device. Remotely see activities on the monitored device from any where in the world with an Internet connection.
What does it monitor:
Skype
SnapChat
WhatsApp
Kik
Tinder
Viber
Instagram (Android Devices Only)
Installed Apps
App Usage
See Text Messages (SMS)
View Call Log History
See Deleted Text Messages
Websites history
Photos
Geo-locate device – know where your kids are at all times.
Undetectable
Receive Alert Word Notifications – You decide what words you want to monitor
Monitor from anywhere in the world with an Internet connection
All you need is the Apple ID & Password of the device you are authorized to monitor. It's that simple!