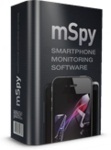 Our Price: $39.99
Features
Compatible with any iPhone including, 5, 5s, 6 and 6+ running iOS 9.01 and above, Android, Samsung Galaxy all models, BlackBerry, Windows Mobile, Symbian OS Compatible Smart Phones and Surface.  Compatible Android OS Tablets – iPad, iPad Air, iPad Mini, iTouch, and Android Tablets. mSpy works in any country and comes with a 10 day money back guarantee.
This software is cross functional open source code for mobile and tablet tracking that works on ALL Apple, Android, Windows, BlackBerry and Symbian smart phones, phablets, tablets, laptops and desktop computers. This is the 'best in class' mobile and tablet monitoring and recording software on the market and does not require jailbreaking.
mSpy is the most comprehensive tablet and smart phone monitoring software on the market today.  It's robust mobile phone, phablet and tablet  monitoring software gives you access to everything on the monitored smart phone and tablet you own. The software is completely invisible and runs in stealth mode so the child or employee with the monitored cell phone, iPad or Tablet will never know they are being monitored.  See the targeted phone's text messages, photos sent (Snapchat) and received, videos, call made, emails sent and received, GPS locations, web sites visited, bookmarks, Instant Messages, iChats, IM, Viber, Skype calls, Snapchat, WhatsApp, Viber, Tinder, Hang0uts, Line and much more.
All monitored activity is saved on a secure (HTTPS) password protected website and only you have access to your Control Panel. You can log on into your account from any where in the world with any device that can access the Internet.
Lock and wipe device,set key words to monitor.
How does it work?
You buy the software, install it on the mobile phone or tablet to be monitored, log on to your secure Control Panel and set up how and what you want to monitor. Then start monitoring your child and relax knowing there is no longer a digital divide between you and your child. See what your child is posting to Social Networking websites like Facebook, Twitter, Instagram and more.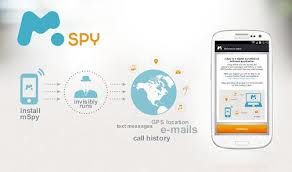 Monitor Text Messages, Photos and Videos
mSpy saves ALL text messages – incoming and outgoing, the sender and the date sent and received. You also will have instant access to all photos and videos taken with the the monitored device and when they were taken or recorded. This will give you peace of mind knowing you will be able to see if your child is 'Sexting' or exchanging inappropriate images or videos with a stranger.  If your child deletes a photo or video, it will be saved on your control panel. Another great feature to help parents protect their children with their digital device. See a log of all calls made with WhatsApp or Snapchat.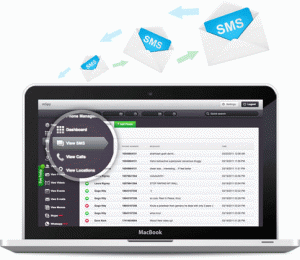 Remotely Block Applications
Now you can control when your teen or tween is using their cell phone or tablet. You decide how you want to remotely block  access to applications or websites – for a limited time, at night (to ensure your child isn't staying up late on the phone or tablet),  during school hours – it's your choice. No more worrying when your child is on their device or what they are doing. You can take back control of the monitored device.
Geo-Location – Geo-Boundaries
With mSpy you will always know where your child is 24/7/365. mSpy has advanced Geo-location features that give you the option to monitor your child using GPS and if GPS is not available the software switches to the Cell ID to track the monitored device. Another great feature is geo-boundaries that allows you to set up specific areas your child should not leave. If they move outside of the prearranged boundaries you will receive an alert that  your child has left the pre-arranged  geo-boundaries  and is in another town. Log on to your secure dashboard and obtain a  map showing the precise location of your child and the route history.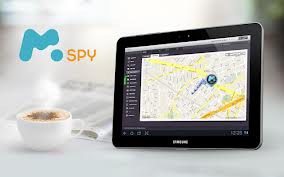 Restrict Telephone Numbers
Are there kids you don't want calling your daughter? With mSpy you can restrict any incoming calls from any number you predefine in your secure Control Panel and you can block as many telephone numbers as you'd like from the monitored device. Now you can control who is calling the monitored device.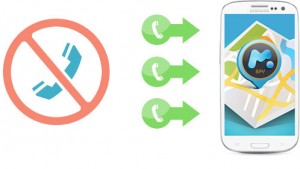 Detailed Reports
mSpy provides comprehensive reports based on device, user or group of users, the activity monitored and the time period. This information can be exported as a PDF or an Excel spreadsheet.
Securely Wipe Device
It your child or someone in your home loses the monitored mobile phone, iPad or Tablet you can remotely activate blocking or you can wipe the device to prevent access to personal and private information stored on the device.